Welcome to Erasmus Edu Foundation!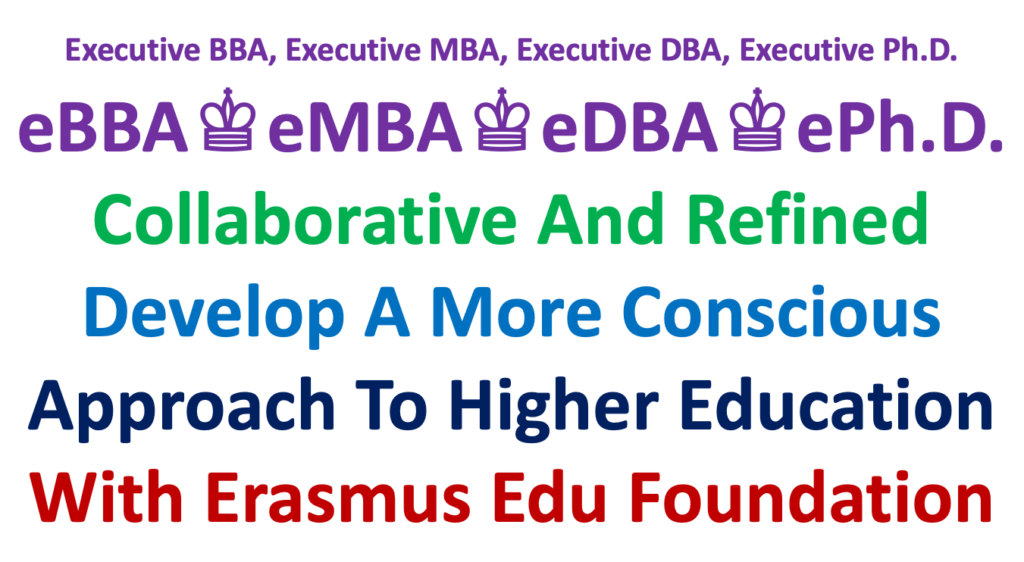 ERASMUS EDU FOUNDATION – We aim to develop confident, thoughtful, outward-looking from young managers till Directors, Entrepreneurs, CEOs from World-wide.
We deliver a rigorous academic program with our leading global partner universities to obtain Dual or Triple degree but believe that successful students, professionally working in their professional fields are not defined solely by their attainment in tests and exams. Our program of study allows students to maintain breadth as well as depth, based on the international Curriculum for Switzerland, France and UK and leading up to the highly qualified partner universities' syllabus and the International Dual or Triple Degree Program, studying at one place or two different universities to earn Triple degree. The Dual or Triple degree program at one tuition fee is an internationally recognized program providing opportunities for collaboration and student-led, in-depth research into areas of interest. Our co-curricular unique degree program provides opportunities for students to excel in learning and performing business mind, entrepreneurship and we encourage all our students to take part in a service project, Advanced Management Program(AMP), or join a community group.